Don't miss out on this Spooky Halloween Events Greater Fort Lauderdale 2017
Are you someone who likes the spooky Halloween Events around this time of the year? Our Greater Fort Lauderdale has Halloween events going on around this time. Get ready to get spooked out....
Haunted Houses, Mystery Fun, and Fall Festivals are all around and great happenings even some are kid-friendly. Take a look at each event: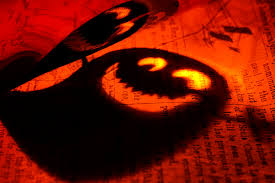 Haunted Houses that will spook you out


Friendly Haunted Houses
One of the more "softer" and friendlier Haunted Houses in Greater Fort Lauderdale is the Ghost Tour at the Stranahan House. This Tour lets you enjoy some history and get some spook too. Look out for the "Lady of the House". If you are lucky she will be around....
The Stranahan House can be found in downtown Fort Lauderdale, off of E. Las Olas Blvd via S. Federal Hwy. /SE 4th Street on the shores of New River, just across the New River from Smoker Park. Tours begin at 7 pm and cost $25 per person.
House of Horror
The scariest and spooky House of Horror gets you freak out and is nothing for sensitive nerves. I would not recommend bringing the kids while this is a 21 and over event. This gives you nightmares and is all too real. This event has themed attractions one scarier than the other such us 1455 Asylum, Gates of Phobia, Hellzapoppin, Freak Emporium, and Carnival. Writing about this already gives me a heart raise.
This event is on weekend and during the week with special pricing. Weekday Tickets get half off and are only online available. Get your Tickets here


Fright Night
Four hunted houses are presented this year at Carnival Fair. They run the show with special effects, scary monster, and live actors. It is one off Soth Florida scariest houses that get you shocked to be scared. You can get your tickets here


More Haunted Houses
Not scared off enough there are more haunted houses you can access here...Search at your own risk.